Civil Work and Contracts
We provide full consulting contracting and construction services in Civil, infrastructure and Turnkey project services. These include: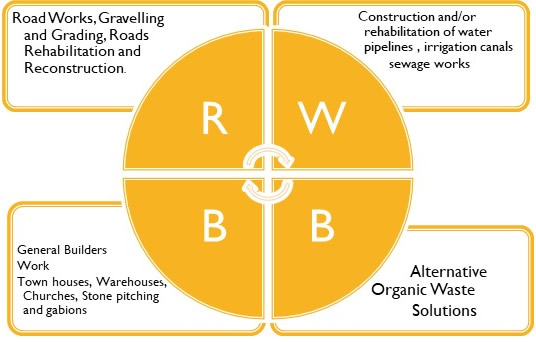 Mechanical Engineering Systems and Installations
Our installations in this field are mainly in the mechanical building services engineering. We are capable of designing, supplying, installing, testing and commissioning the following building services.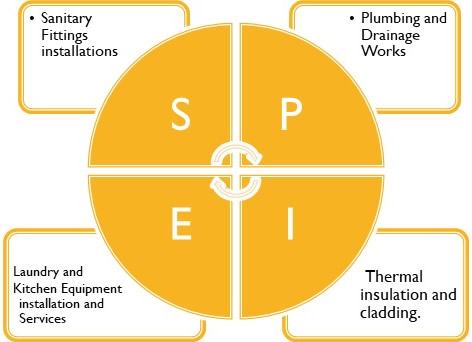 Design and Build
We know that building can be an arduos task. Our design-build package takes away the laborious task and is bespoke in nature offering you professional master building services from end to end.
Do you have a plot and do not know where to begin to build your dream residential or commercial dwelling?
We are here to walk the journey with you.
For more information, talk to us via info@tezlotrading.com
Stainless Steels Works
Stainless steel is known for its high resistance to corrosion coupled with the fact that it is very easy to clean. We have mastered the art of including it in the interior fit-out arm incorporating it to our designs and the results are breathtaking.
Be it hospital surfaces, kitchen worktops, restaurant, butcheries, hotels we have curved a niche for our tastefully designed and easy to clean products.
We understand that our clients' needs are unique thus we strive to deliver a bespoke service!
Carpentry and Joinery
From wardrobes to kitchen cabinets and all things wood.Our qualified carpenters are fully equipped to bring out unique designs to suit your prefered taste and style.We do not forget those in the office!We ensure that office fit-outs are done to resonate with company image.
Electrical Works
Looking for end-to-end electrial contracting,then we are your go to solution provider.Electrical works are unsafe especially if left in the wrong hands.Our team of qualified electricians ensure that your installations whether for domestic or commercial setup are done to required standards.
Renovation Works
Bring back life to old buildings by involving us in revamping your space.We have a keen eye to detail that will leave your space feeling and looking new.